Become an Olivet Assembly Supporter
Olivet Assembly of India is a non-profit organization supported by our staff, by member organizations and by the contributions of the Christian community. With your ongoing support, we can continue to keep Olivet Assembly going strong, reaching out to the communities in our beloved country India. Your donations, your participation, and your prayers allow us to be more effective in spreading the good news of Jesus Christ. By supporting Olivet Assembly, you will not only be showing your support for one organization, but you will be showing your support for the expansion of God's Kingdom.
1) Church Planting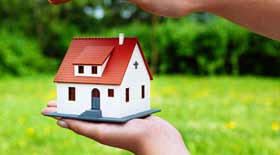 In our country, there is an increased need to fill all states and Union territories with churches. While successful churches continue to operate in many cities, there are also many open to being pioneered. There is the need to plan many centres in urban areas where many youths are flocking without proper guidance and care by church leaders and pastors. The church planting in urban areas among educated and working professionals who are facing challenges of life need more pastoral care and attention. Many families and working professionals and the general public in cities need proper guidance in their life and care. City church planting project becomes an important mission. A healthy society is a healthy nation. Your contributions and donations to the trust goes towards this cause.
2) Charitable works

Olivet Assembly of India will continue to expand its not only religious works but also its charitable works. Faith without deeds is dead as the Holy Bible tells us, OA India continues to do charitable works by helping needy families and individuals during the ongoing COVID-19 pandemic and thus helping many struggling families.
Your donations and offerings will go towards the good works being carried out by the trust.
3) Olivet Children Project
Through Olivet Children Project (OCP) we are giving free tuitions to under-privileged children. There are morning and evening tuition classes, completely free and the children are taken care properly so that they can study well and have a good academic record.
Many poor families who are not able to afford paid tuitions are benefitting this project and more and more families are sending their children to this project.
We have over 100 under-privileged students benefiting this project each academic session. If you would like to support this project, do contact us.
Ways to Support:
Donate to Olivet Assembly of India using the following account details (only domestic):
A/C Name: Olivet Assembly of India
Account No. 14370-20001-3309
Account Type: Current Account
Bank: Federal Bank
Branch: Koramangala Industrial Layout, Bangalore
IFSC Code: FDRL0001437
Other ways to support
Cheque or Money Order
If you choose to make a donation by cheque or money order, please make your checks out to "Olivet Assembly of India", and mail it to the address below, with your name, address and contact telephone number written on the back of the cheque. If the donation is for a particular commission, please specify it on the back of the cheque with signature.
Please mail cheque(s) to:
Olivet Assembly of India
No. 9, 2nd Main, 2nd Cross, Industrial Layout
NS Palya, BTM 2nd Stage, Banngerghatta Road
Bangalore – 560076
Email: olivetasssemblyindia@gmail.com